Fred Busch Yoga Alliance Teacher Trainings
200 and 500 Hour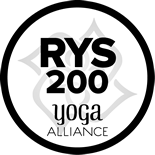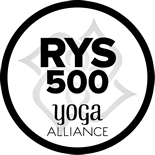 YOGA TEACHER TRAINING DATES
NOVEMBER 4TH, 2017
BOGOTA, COLOMBIA
Neutra Bienestar
200 Hour Yoga Alliance
Fred Busch Power Yoga
7 WEEKENDS- PART TIME
______
NOVEMBER 6TH, 2017
BOGOTA, COLOMBIA
200 Hour Yoga Alliance
Fred Busch Power Yoga
Neutra Bienestar 
21 DAYS- Intensive
_______
NOVEMBER 27TH, 2017
BOGOTA, COLOMBIA
School of Plant Nutrition
Health Coach & Detox Certification
Neutra Bienestar 
10 Days- Intensive
______
JANUARY 12TH, 2018
SALAMADHI RANCH, COLORADO
200 Hour Yoga Alliance
Fred Busch Power Yoga
17 Days- Intensive
______
FEBRUARY 2ND, 2018
MIAMI, FLORIDA @ The Sacred Space
School of Plant Nutrition
Health Coach & Detox Certification
The Sacred Space Miami
10 Days- Intensive
______
FEBRUARY 12TH, 2018
MIAMI, FLORIDA @ The Sacred Space
200 Hour Yoga Alliance
Fred Busch Power Yoga
The Sacred Space Miami
21 DAYS- Intensive
______
MARCH 10TH, 2018
BUENOS AIRES, ARGENTINA
200 Hour Yoga Alliance
Fred Busch Power Yoga
21 DAYS- Intensive
______
APRIL 16TH, 2018
LIMA, PERU
200 Hour Yoga Alliance
Fred Busch Power Yoga
Lima Yoga
21 DAYS- Intensive
______
APRIL 21ST, 2018
LIMA, PERU
200 Hour Yoga Alliance
Fred Busch Power Yoga
Lima Yoga
8 WEEKENDS- PART TIME
______
JULY 14TH, 2018
SALAMADHI RANCH COLORADO
Raja Yoga Advanced Training
Fred Busch Power Yoga
14 Days- Intensive
______
AUGUST 3RD, 2018
SALAMADHI RANCH, COLORADO
200 Hour Yoga Alliance
Fred Busch Power Yoga
17 Days- Intensive
______
AUGUST 24TH, 2018
SALAMADHI RANCH, COLORADO
School of Plant Nutrition
Health Coach & Detox Certification
10 Days- Intensive
______
SEPTEMBER 9TH, 2018
HAPPY BUDDHA ARUBA
200 Hour Yoga Alliance
Fred Busch Power Yoga
with Fred Busch
Happy Buddha Aruba
21 Days- Intensive
______
SEPTEMBER 29 TH, 2018
HAPPY BUDDHA – ARUBA
School of Plant Nutrition
Health Coach & Detox Certification
Happy Buddha Aruba
10 Days- Intensive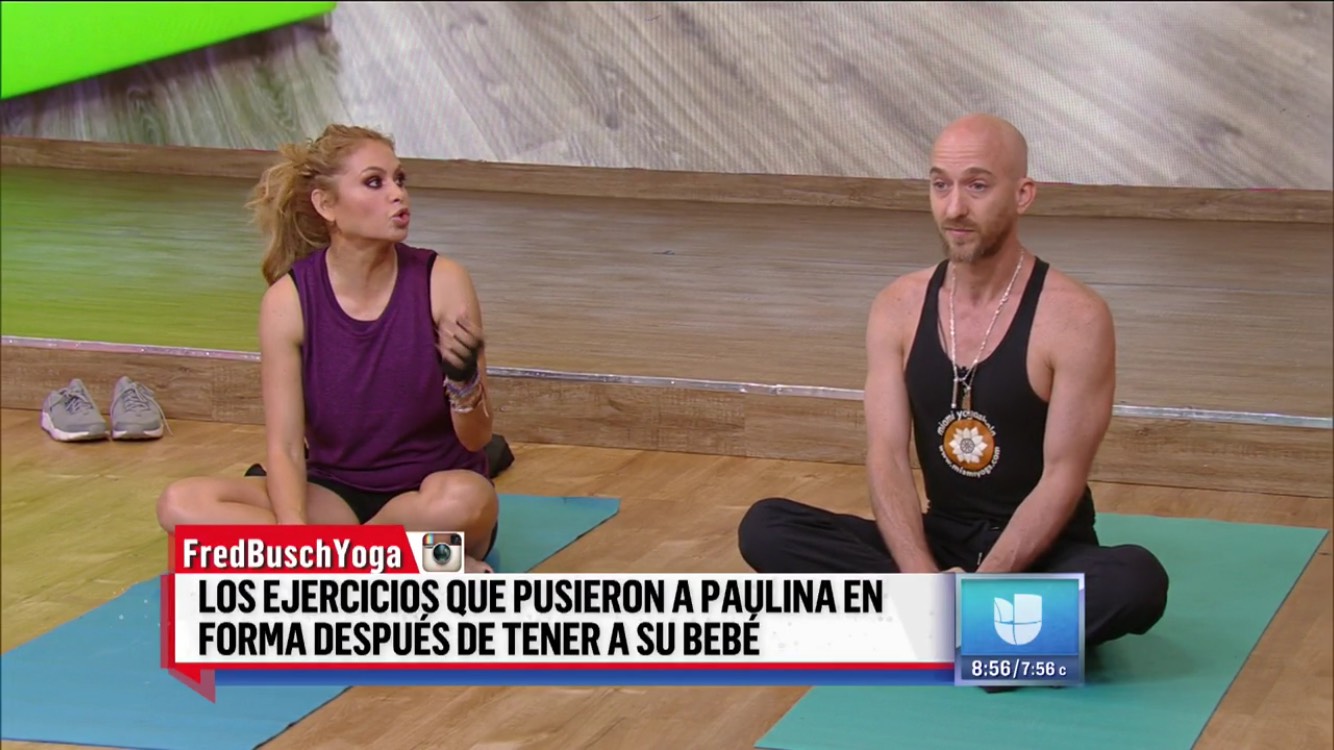 Yoga is for Everyone - Fred Busch Yoga Teacher Training
Fred Busch is an internationally recognized Master of Power Yoga and Yoga Therapy and has been directing Yoga Teacher Training Programs around the world for over 15 Years. Fred teaches his Yoga and Nutrition Health Coach Trainings internationally in Miami, New York, Denver, Los Angeles, London, Lima, Bogota, Panama and others!
Fred Busch talks about why he started Yoga and his passion for Teaching
Fred Busch Hot Power Vinyasa Yoga is designed to satisfy all levels of Yoga Practitioners from Beginners to Intermediates to Advanced through the use of intelligently applied variations. Newer students are encouraged to take it easy and rest a lot until endurance and strength are steadily improved.
200 Hour and 500 Hour Yoga Alliance Programs Available!
200 Hour Teacher Trainings with Fred Busch successfully train Yoga Teachers and students who want to deepen their practice and mastery of Yoga. The students learn about different styles of Yoga like Vinyasa, Hot Power Yoga, Gentle Flow, Therapeutic Yoga, Healing Sequences, Prenatal Yoga and subjects like Anatomy, Pranayama, Meditation, Yoga Phylosophy, Energetic Systems, Prana, Aura, Chakras, Mudras, Nadis, Koshas, Massage Therapy for Yoga Teachers, Nutrition with the Fred Busch Famous Food Talk and much more!
500 Hour Module Advanced Certification will teach the students how to master their knowledge and skills in the themes Fred Busch Healing Sequences™ and Yoga Therapy, Alignments and Adjustments Skills, Yoga Philosophy and Energetic Systems.
Fred Busch YogaNutritionist™  Health Coach Certification is a unique program for Yoga Teachers who want to be effective life coaches and learn the science of eating intelligently. Fred Busch's YogaNutritionist™ Certification contains the most powerful manual ever written about Nutrition and Biology and focuses on fundamental principles of health and wellbeing. This course is for those interested in being experts in the field of Nutrition and Wellness, or for those interested in learning the most comprehensive and in-depth curriculum on Food, Exercise, and Living Skills.
For questions or to register please email
CALANDER OF EVENTS
FRED BUSCH



Back Pain Solution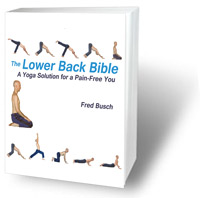 Fred Busch is one of the world's leading authorities on Back Pain,
the author of The Lower Back Bible and his program is highly successful.
If you have been told you need surgery for your lower back
and you don't want to do surgery contact Fred for
an online consultation at 305.606.2169
DVD
Yoga Ya! Volumes I and II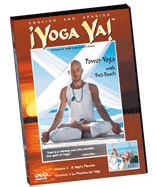 Power Yoga with Fred Busch

Volume I
30 Minutes Level 1
Volume II
57 Minutes Level 1-2
This Two- Volume Fred Busch Power Yoga DVD set is in English and Spanish!
Join Fred at Sunrise as he leads you through a meditation and yoga sequences of two lengths.