A Clear And Definite Path:
Enlightenment And Health With Yoga And Holistic Living.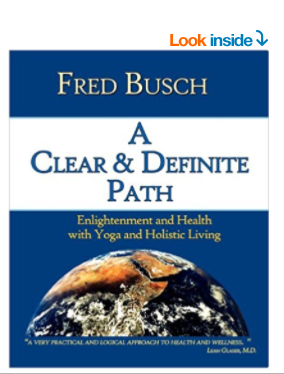 Available on AMAZON.COM
Description
Fred Busch is a dedicated practitioner of Yoga and author of A Clear and Definite Path- Enlightenment and Health with Yoga and Holistic Living.
Yoga and Raw Foods with Awareness are the three pillars to wellbeing! Fred Busch describes the secret to youthfulness and living to a high potential! Yoga is the most effective exercise system explains Fred Busch in this book that is both simple to read and full of potent information.
The Lower Back Bible
A Yoga Solution for a Pain Free You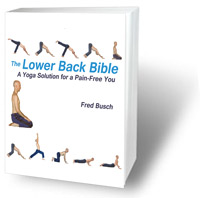 Available on AMAZON.COM
Description
Fred Busch describes his system for healing Lower Back Pain through a very specific sequencing of Power Yoga. Fred Busch is of the top experts in Yoga Therapy and this book expresses some of the underlying truths behind the effectiveness of the system. If you have Lower Back Pain and you have been suggested to have surgery… read this book first. You can email Fred! fredbusch@miamiyoga.com