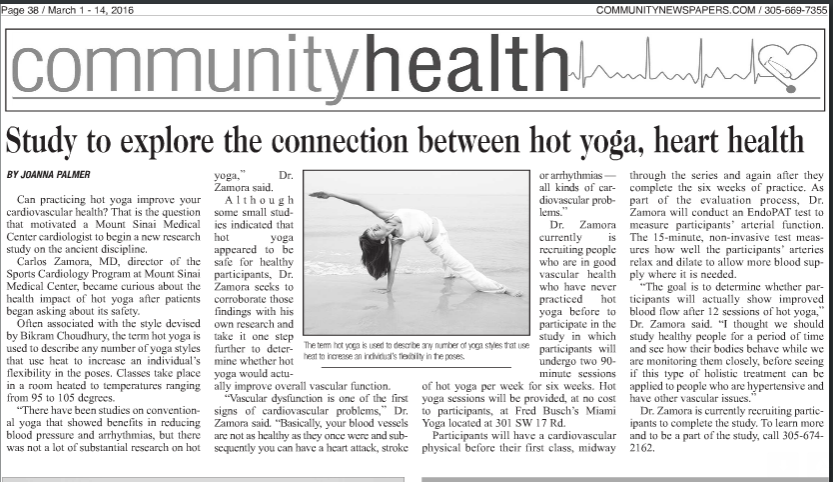 I am very pleased with the overwhelming response for our study with Mount Sinai with Dr. Carlos Zamora! Thank you everyone who is going to participate in this GROUNDBREAKING study!
We are now FULL and have implemented a waiting list for those who want to participate in this or future controlled studies on the effects of Hot Yoga!
So much about yoga benefits are empirical… which is good and enough… but now with this official Hot Yoga Study we are going to see the real scientifically measured benefits so that western medicine can begin to use prevention more and palliation less 🙂
ps…Hot Yoga has many benefits come and see for yourself everyone!!!